At Esther Myers Yoga Studio, 390 Dupont Street, Toronto, M5R 1V9.
Registration and information from www.estheryoga.com

Sunday, June 2
Yoga for Lower Back and Hip Joints
3:00pm-5:00pm
In this workshop we will focus on the lower body from the lumbar spine, through the pelvis, to the legs and feet. With stretching and strengthening for stability, we'll learn about joints, muscles, alignment, and gait

INTENSIVE
Tuesday July 2 – Friday July 5,
Lymph Circulation - NEW!
8:00am-9:15am
Join us in learning about our vital lymph system. We'll focus on easy exercises for the flushing, drainage, and circulation of this open network which continually changes and is essential to our immune system.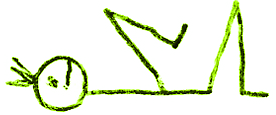 Sunday, July 14
Knowing your Knees and Feet
11:00am-1:00pm
Practise beneficial exercises for strength, flexibility, movement awareness, injury prevention and rehabilitation.