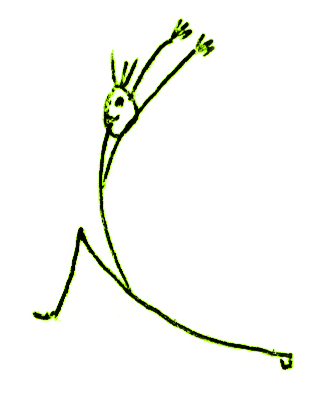 ESTHER MYERS YOGA STUDIO
390 Dupont Street, Toronto.
www.estheryoga.com
SUMMER TERM, 2018
Wednesday
6:15pm-8:00pm, Intermediate
July 4 - August 15
Friday
6:30pm-8:15pm, Beginner/Intermediate
July 6 - August 17
Monday, July 16 – Friday, July 20
Moving with Mudras
8:00am-9:15am-
"Mudra" usually refers to positions of the body, hands, and eyes. Mudra practice needs no prior preparation. Join us as we learn the full-body mudras and some sequences for our hands and wrists. Open to all levels.
Tuesday August 7 – Friday August 10
Yoga for Shoulders, Wrists and Hands
8:30am – 9:45am-
Learn a variety of simple stretching and strengthening exercises for your hands, wrists, and shoulders. Use this gentle programme anywhere for gradual relief of stiff, sore, inflamed and overworked areas. Find stability, flexibility and freedom in all the joints.
AUTUMN TERM, 2018
Sunday
5:30pm-6:45pm, All Levels
September 9 - December 22
(No class October 7, Thanksgiving Weekend)
Wednesday
6:15pm-8:00pm, Intermediate
September 12 - December 19
Thursday
8:00am-9:15am, Wake Up with Yoga!
September 13 - December 20
Friday
5:00pm-6:15pm, Yoga for Back Care
6:30pm-8:15pm, Intermediate
September 14 - December 21

MAYFAIR FITNESS CLUBS
www.mayfairclubs.com
MAYFAIR PARKWAY
50 Steelcase Rd. E., Markham, ON L3R 1E8
(Woodbine North of Steeles E.)
Monday
6:30pm-7:30pm: Kundalini Yoga
7:30pm-8:30pm: Hatha Yoga
Tuesday
5:00pm-6:00pm
Thursday
7:30pm-8:30pm
Friday
12:15pm-1:15pm
Saturday
8:00am-9:00am and 9:00am-10:00am
MAYFAIR WEST
3855 Chesswood Drive, Downsview, ON M3J 2P6
(Sheppard W. and Dufferin)
Tuesday
✶
time change
from 7:15 to 7:30-8:30pm
Wednesday
11:00am-12:00pm

MITCHELL FIELD COMMUNITY CENTRE

89 Church Avenue, North York
Registration is through the City of Toronto Parks & Recreation:

Tuesday
9:00-10:30am
10:45am-12:15pm
12:30-2:00pm
Click here for their web page

St. LUKE'S CHURCH

3200 Bayview Ave. Willowdale
www.stluketoronto.com

Wednesday
9:00-10:30am
✶Last class on Aug 1st.
Classes will resume Sept 5th.
Click here for further information.

MT. SINAI CIRCLE OF CARE

Mt. Sinai Health System
1600 Steeles Avenue West
http://www.circleofcare.com/

Yoga for Alzheimer's and Dementia.
Wednesday & Thursday
1:15-2:00pm